Real Estate
The Law Offices of Daren Rubenfeld, P.A. offers clients a broad spectrum of commercial real estate services. With over 20 years of commercial real estate experience, Mr. Rubenfeld delivers clients quality service and valuable commercial property expertise of the local Florida market.
The selling and buying of commercial properties and businesses involves many variable factors. It involves investigation of development and liability issues, title reviews, and market value determinations. When our firm negotiates contracts, we perform due diligence and handle all these factors for our client before finalizing the transaction. Every important aspect of the contract is reviewed and negotiated on behalf of the client. It is the goal of the firm to deliver the best contract terms possible for our clients.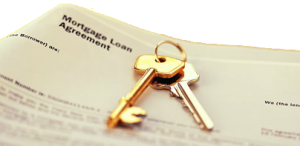 We understand that acquisitions and disposition transactions need to be handled in a timely mannerly. Our approach is to negotiate best contract terms without impeding the transaction process. We deliver quality work and excellent client service in a time-efficient manner that meets the needs of all parties involved.
Our full Commercial Real Estate Services include:Our firm also specializes in landlord rights. We assist landlords with rent collections, evicting tenants, drafting leasing agreements, establishing lease terms and negotiations, and enforcement.
Acquisition and Disposition
Contract Negotiations
Development Issues
Liability Issues
Title Review Services
Closing Services
Landlord Rights
To speak with one of our experienced attorneys, please call The Law Offices of Daren Rubenfeld, P.A. at 561-749-2136.